RECLOSABLE POLY BAGS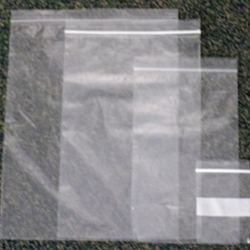 Add to your packaging experience with our high-quality reclosable poly bags. Designed with a focus on durability, our bags are ideal for storing and preserving your products, while making it convenient for your customers to reclose and reuse.
What's more, we prioritize safety alongside quality. Our reclosable poly bags are FDA and USDA approved for food use, meaning you can trust us for food storage without any second thoughts. We also offer custom sizing and printing solutions that help your brand make a distinctive statement while ensuring your packaging requirements are met seamlessly.
Give us a call at 800-798-9405 or 614-294-4495 for guidance on the best reclosable poly bag for you and your business.