BRAUN WIRE TREE BASKETS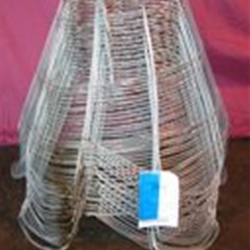 *** NOTE: THE WIRE TREE BASKETS CAN NO LONGER BE SHIPPED VIA UPS GROUND DUE TO THE DIMENSIONS AND THE FACT THEY ARE NOT SHIPPED IN BOXES. ***

NOTE: THE PRICE SHOWN IS PER BASKET. BASKETS ARE SOLD IN BUNDLE LOTS.

PLEASE CALL US FOR FREIGHT CHARGES

THE WEBSITE IS TO USED FOR IMFORMATIONAL PURPOSES ON THE WIRE BASKETS ONLY. NO ONLINE ORDERING.
CALL US FOR QUANTITY DISCOUNTS
PRICES SUBJECT TO CHANGE WITHOUT NOTICE.
.