MULTIWALL PAPER BAGS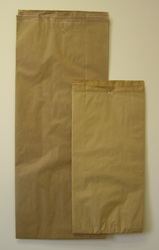 Check out our multiwall paper bags, available in various stock and custom sizes. Multiwall paper bags, crafted with resilient Kraft paper, are perfect for holding materials like fertilizer, animal feed, flour, or cement. These bags are essential for both industrial and consumer applications, designed to offer robust protection with high tear resistance.

Whether you need standard bags or prefer our discounted misprint bags, our multiwall paper bags provide the quality and versatility you need.

Contact us at 800-798-9405 or 614-294-4495 to learn more about our multiwall paper bags and find the perfect solution for your packaging needs.